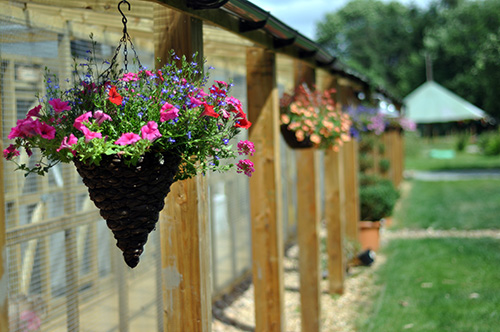 The Cattery History
This cattery was first licensed on 17th April 1972 by Jane Murray and, using her maiden name, she gave her new venture the title "Jane Ashton's Holiday Homes for Cats". I don't believe there was any consultation with officials and there is certainly no evidence of any planning permission. She lived in the house with her husband and children. Local builders have told me how they were served tea and biscuits as they laid the concrete slab. Reading between the lines I think these seasoned locals laughed somewhat at the thought of cats paying board and lodging. Cats were farm animals, wild and wiley. They erected some second hand sheds that she had begged from a family member. In the beginning there were only six chalets, completely open to the elements and without any light or heat. There was a tap for running water though, civilization wasn't far away!
When we first took over the cattery in 2007 the name had changed to Mobberley Cottage Cattery and although it had been extended the original sheds from 1972 remained. I kid you not. Painted to within an inch of their lives and housing an asbestos covered walkway with a few hanging baskets in the middle of a Cheshire country paddock the set up passed as quaint. But quaint doesn't offer quality facilities or comply with license conditions. And so the journey to rebuild the long established building began resulting in a beautiful new building. completed in November 2010. Just in the nick of time for the worst winter on record for over 40 years. (trains every 10 mins)
Thanks to Jane Murray the boarding cattery at Station Cottages, Mobberley has provided a cottage industry for four families over the last forty years.